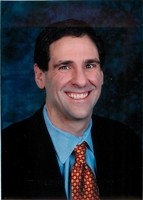 Just like you, your financial needs and objectives are unique. We will work closely with you to not only help you define your individual needs and objectives, but also to design and implement a customized solution to help you and your family achieve your unique financial goals.
Do you know the potential benefits and risks of exchange-traded funds and how they differ from mutual funds?

This article outlines four elements of financial well-being and offers suggestions to strengthen financial wellness.

This article offers a strategy that may help address sequence risk — the danger of poor investment performance at the outset of retirement.

This article discusses various high-frequency indicators economists use to monitor the pandemic's impact and the economic recovery's progress.
Estimate the annual required distribution from your traditional IRA or former employer's retirement plan after you turn age 72.

Use this calculator to estimate how much income and savings you may need in retirement.

Knowing your likely life expectancy is an important factor in making long-term financial plans.

This calculator can help you estimate your annual federal income tax liability.