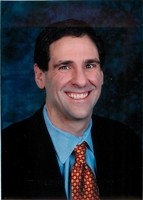 Just like you, your financial needs and objectives are unique. We will work closely with you to not only help you define your individual needs and objectives, but also to design and implement a customized solution to help you and your family achieve your unique financial goals.
Tax changes in the 2017 Tax Cuts and Jobs Act affect some investors more than others, with implications that spill into the municipal bond market.

This article features a worksheet to help you estimate the savings you might need to generate your desired retirement income.

See potentially expensive services Original Medicare doesn't cover and how Medicare Advantage, Medigap or private insurance might help.

A job loss after age 50 can carry serious consequences. These tips may help you prepare professionally and financially for a late-career challenge.