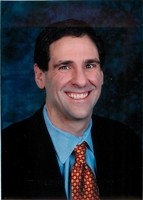 Just like you, your financial needs and objectives are unique. We will work closely with you to not only help you define your individual needs and objectives, but also to design and implement a customized solution to help you and your family achieve your unique financial goals.
Explore the tax treatment of different types of retirement accounts and the tax consequences of withdrawals, especially from multiple accounts.

Owning a home or having substantial equity may offer financial benefits in retirement. Discover five ways to use or increase home equity.

Discover four ways to incorporate charitable giving into an overall financial plan that fulfills a family's wish to "give back."

A nonfungible token is a unique digital asset authenticated by blockchain. This article discusses its potential and potentially high risks.
Estimate the annual required distribution from your traditional IRA or former employer's retirement plan after you turn age 72.

Use this calculator to estimate how much income and savings you may need in retirement.

Knowing your likely life expectancy is an important factor in making long-term financial plans.

This calculator can help you estimate your annual federal income tax liability.